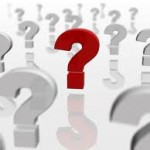 Contests are one of the easiest places to make a mistake — and yet, one of the most important events to get right, especially for members who are planning on becoming the World Champion of Public Speaking!  Here's a few scenarios to think about.  What would YOU do?
Some of them have "right" answers per the rules, some have "right" answers per most peoples' understanding of fairness … and some have no good answer at all.  Regardless, they are likely to start a good conversation at contest training.
Contest program & preparation

Do you include contestant names on the program?  Speech title?  Their club name and number?  Educational award level (like CC or DTM)?  Title (like club president or past district governor)?